Did you miss our Wildix advertorial in The Sunday Telegraph on Sunday 8th November 2020? Read it here!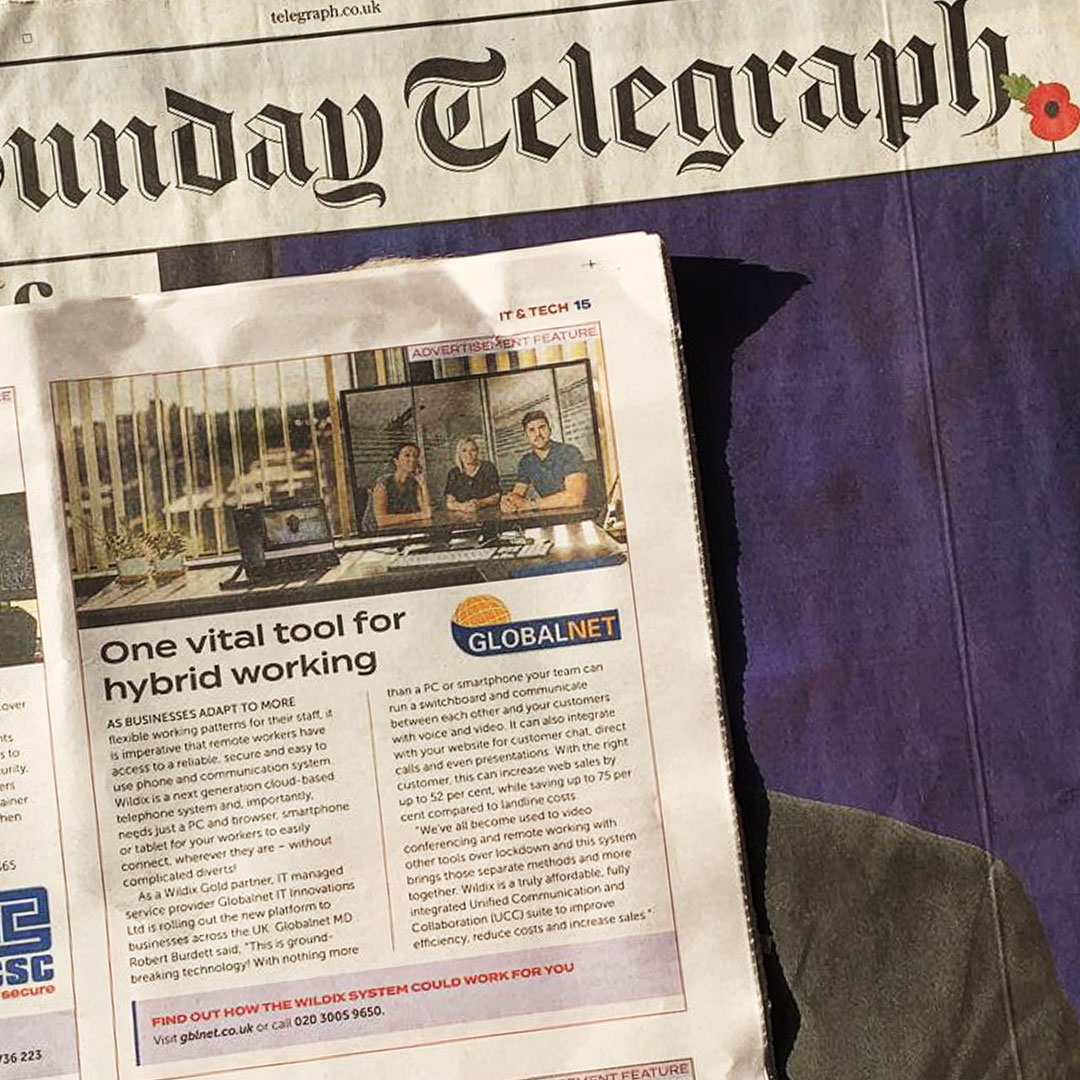 As businesses adapt to staff working at home, it is imperative that remote workers have access to a reliable, secure and easy to use phone and communication system. Wildix is next generation VoIP, offering more features and functions to make it the first Unified Communication and Collaboration  platform.  Importantly, this secure access needs nothing more than a browser for your home and remote workers to connect!
As a Wildix partner, IT managed service provider Globalnet IT Innovations Ltd is rolling out the new platform to businesses across London, Essex and the South East. Globalnet MD, Robert Burdett said, "This is ground-breaking technology, making it quick and easy for remote staff to access the company phone system, with all the features you'd expect and a lot more.
"With nothing more than Google Chrome and a headset, your team can run a switchboard and communicate between teams and customers with voice and video. It can even integrate with your website for customer chat and direct calls to the right person to increase web sales by up to 52%, while saving up to 75% against landline costs.
"We've all become used to video conferencing and remote working with other tools over lockdown and this system brings those separate methods and more together. Wildix is truly affordable, fully integrated Unified Communication and Collaboration (UCC) suite to improve efficiency, reduce costs and increase sales."
Find out more about the Wildix system. Call Globalnet on 0203 005 9650 or register your interest here.